BugSnag Support
Get help using the BugSnag product or integrating BugSnag on your platform.
Support tickets
Raising new support requests
The best way to contact us for support is directly though the BugSnag dashboard. You can do this from the help icon in the top right of the dashboard when logged in.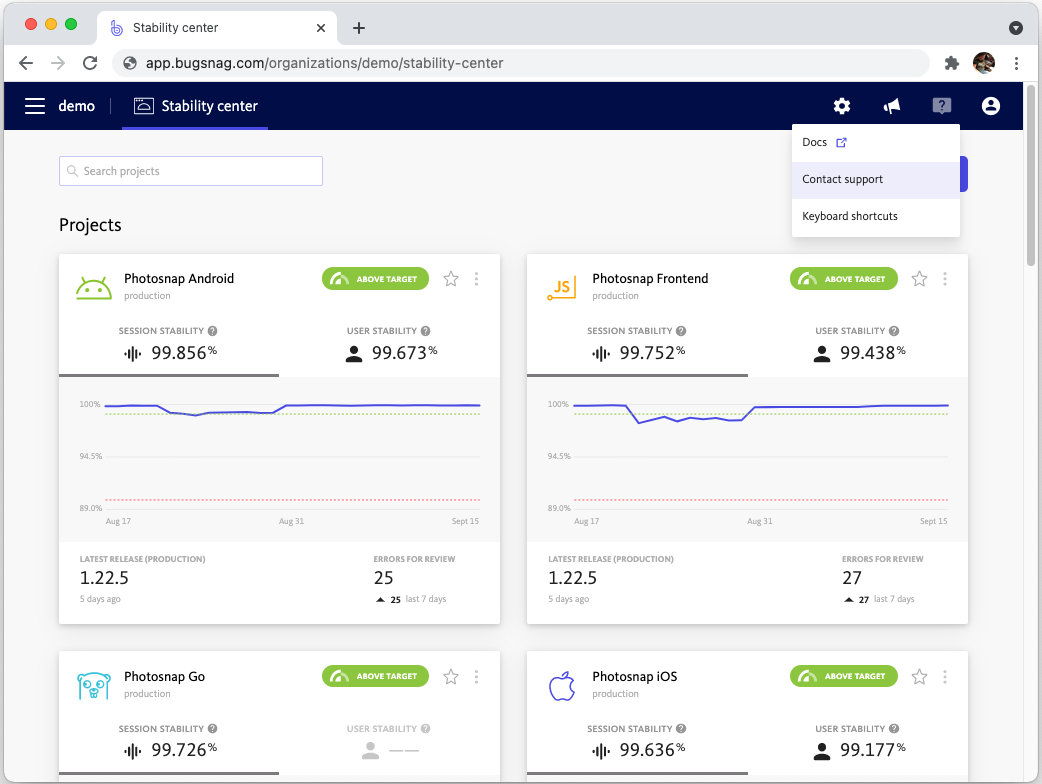 Alternatively, you can email us directly at support@bugsnag.com
Please include as much detail about your issue, including links to BugSnag dashboard errors or events where appropriate. You can grab a direct link to an event by clicking the kebab menu in the top right of any event > Copy event link.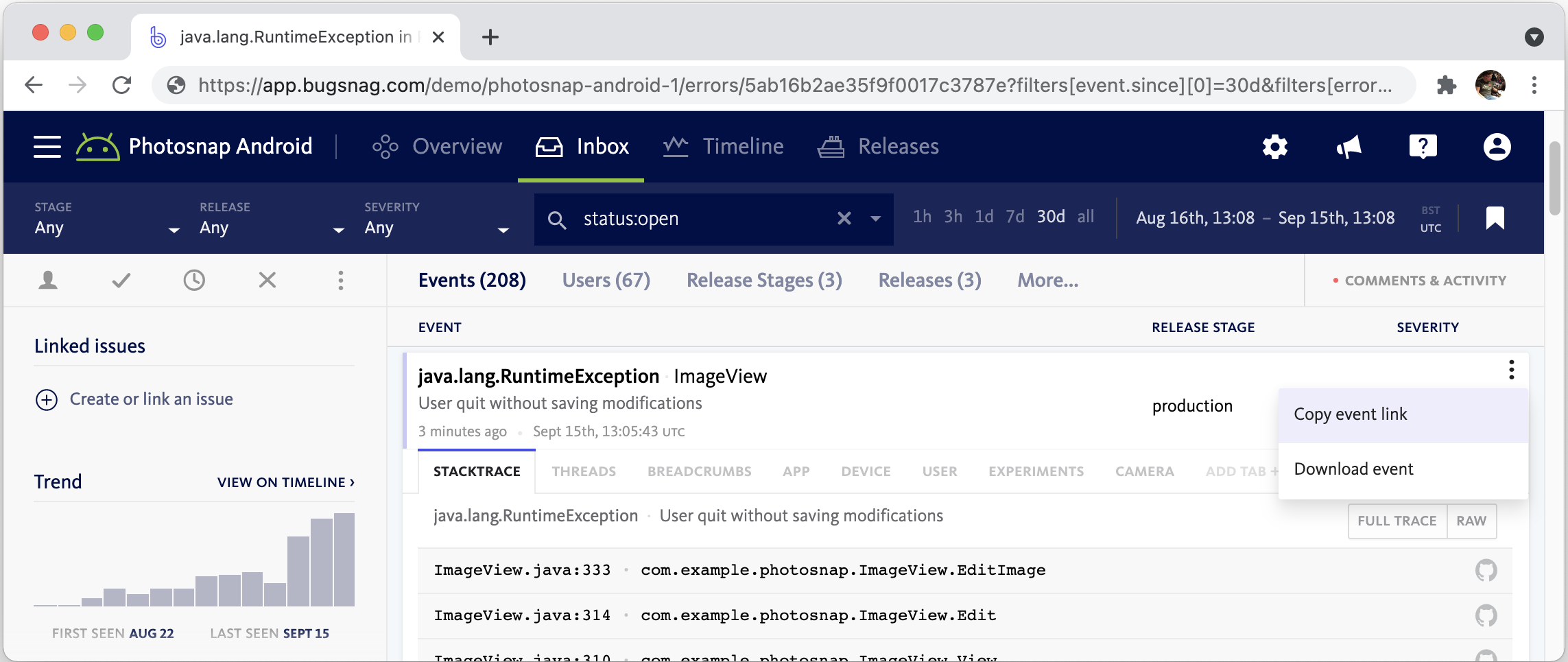 View previous requests
All ongoing, and previous requests linked to your email address are accessible through the BugSnag Help Center.
If you don't have an account on our Help Center, but have sent us a message, you'll just need to get a password to login.
Reporting Bugs
Should you find any issues that you'd like to report, you can contact us by raising a support request, or creating a new issue on the appropriate GitHub repository. Please include the following in your report:
BugSnag library name, and version (if applicable)
Description of issue
Expected behaviour
Observed behaviour
Steps to reproduce
Raising feature requests
We're always open to hearing about features you'd like to see in BugSnag. To suggest a new BugSnag feature, get in touch by raising a support request. Please include:
A description of the request
The solution you'd like
Alternatives that you have considered
Enterprise support
Enterprise plans benefit from faster response times to support queries, additional communication channels, and enhanced onboarding & implementation guidance. Check out our support plans for more information.
BugSnag status
Check our BugSnag status page for information on the current status of BugSnag systems and details of any incidents. You can subscribe to email notifications on this page, or alternatively check out the @bugsnagstatus Twitter feed.