GitHub Issues
Learn how to setup a Bugsnag integration with GitHub Issues.
The GitHub Issues integration allows an issue to be created in GitHub for errors that are reported to Bugsnag.
Creating issues
An issue can be created automatically when a new error occurs by enabling it in the Automation section of the settings (Project Settings -> Configure Integrations -> GitHub Issues -> Automation)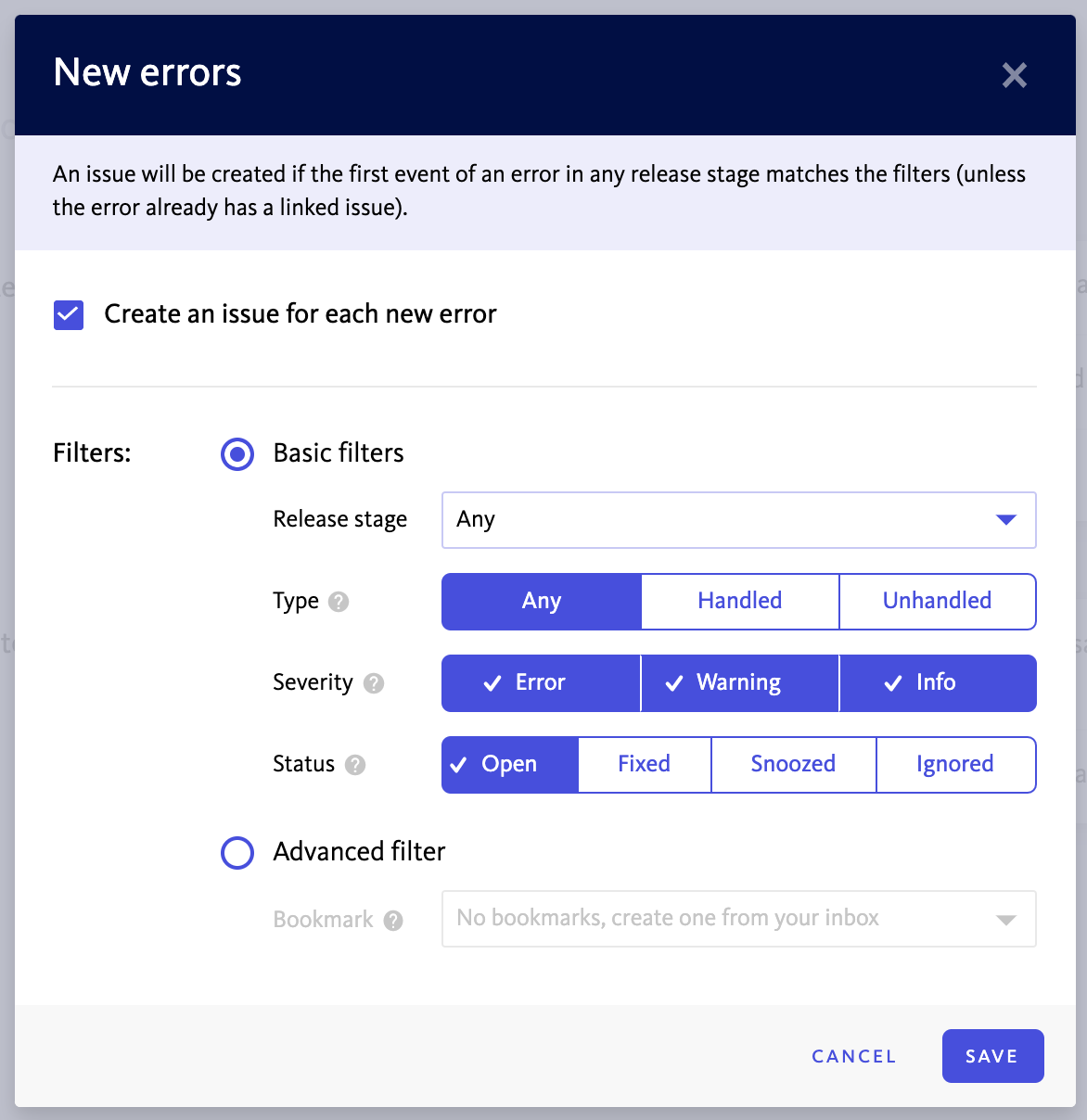 or manually by clicking on the ! icon on the Bugsnag dashboard.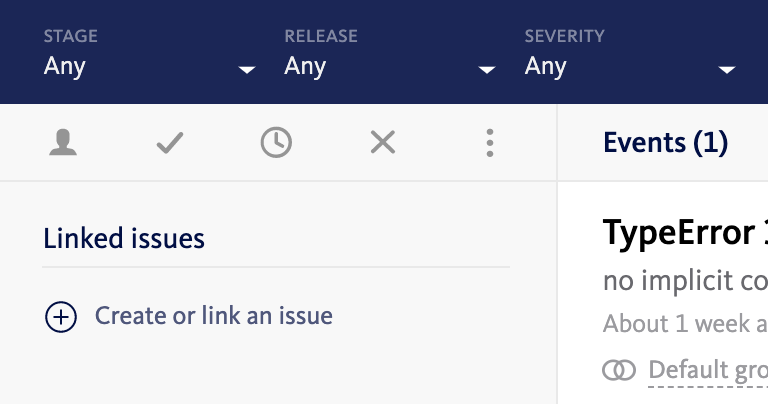 To link an error to an existing issue, select Link to an existing GitHub issue and enter the issue's URL.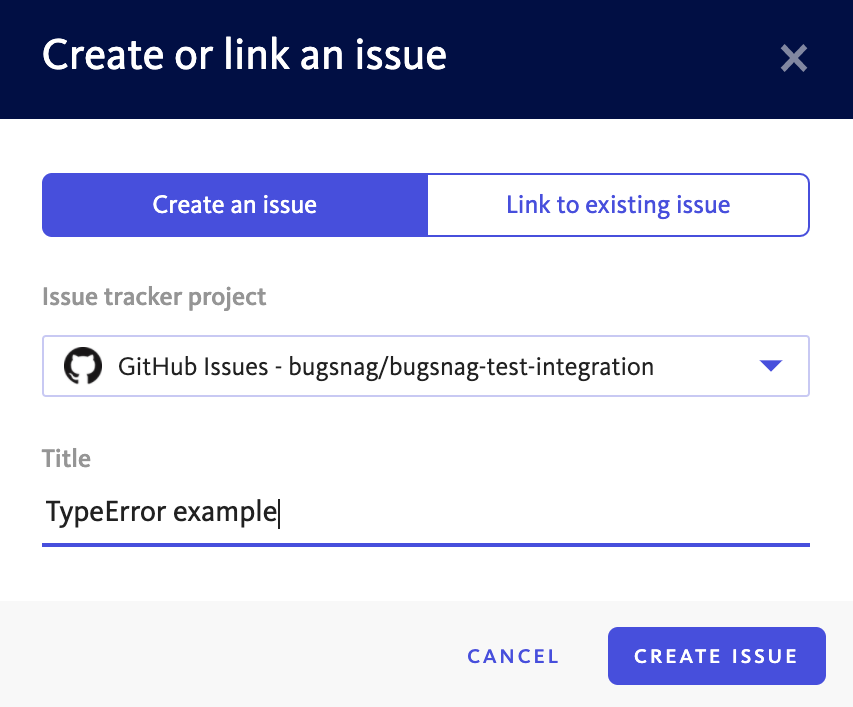 Once an error has been linked to an issue, we will add a note to the issue when the error changes between open and fixed, and when a user adds a comment to the error.
Two-way sync
The GitHub Issues integration has two way sync capabilities which means that errors in Bugsnag can be kept in sync with the linked issue in GitHub.
To enable two-way sync select the following options in the Automation section of the settings (Project Settings -> Configure Integrations -> GitHub Issues -> Automation):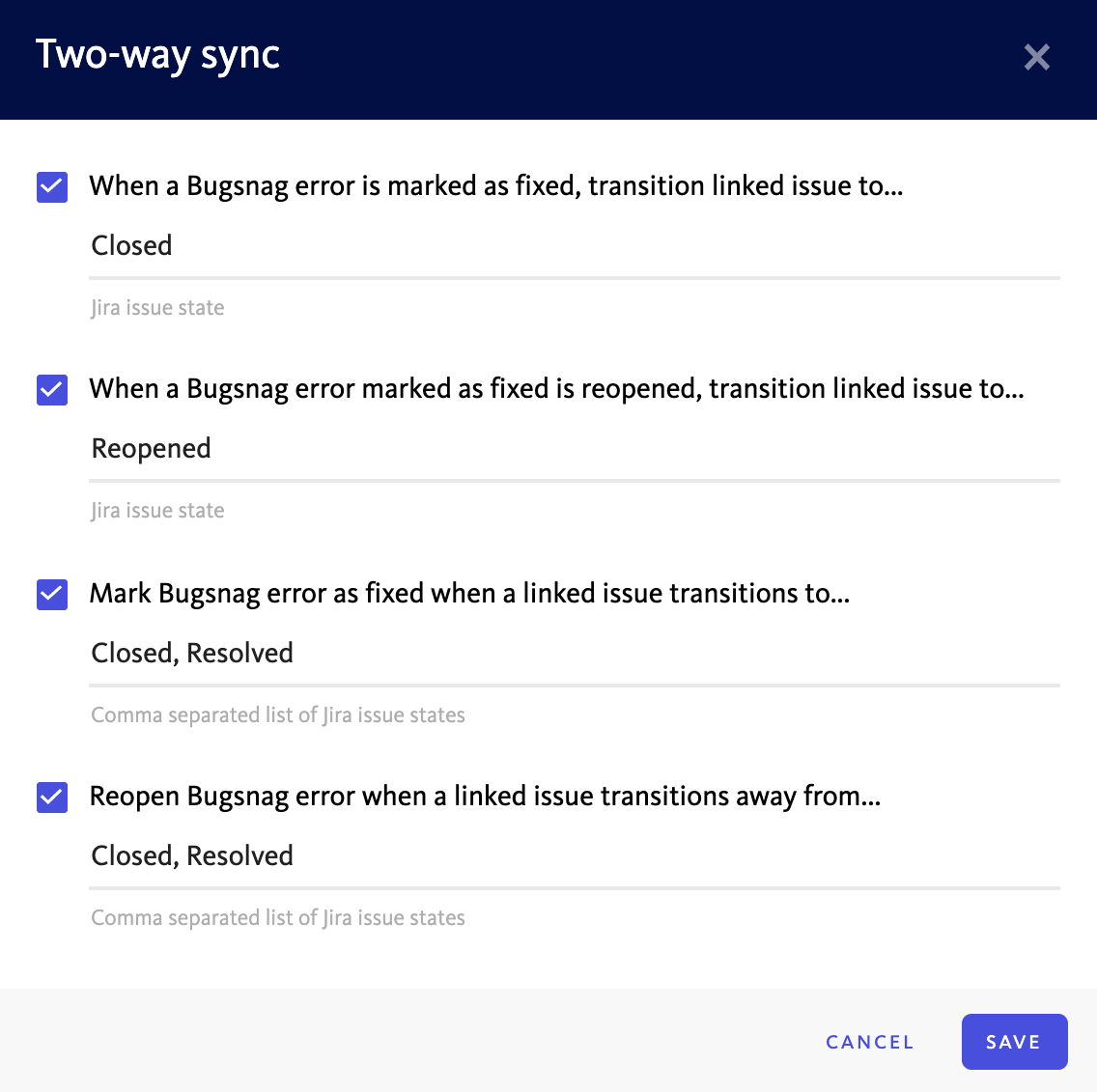 Access token permissions
The access token used to configure the integration requires the following permissions:
repo (for private repos)
repo_public (for public repos)
admin:repo_hook (for two-way sync)